Robert Ross, M.D. 
Assistant Vice Chancellor for Health Sciences Academic Affairs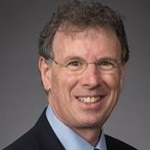 Robert Ross, M.D., is assistant vice chancellor for Health Sciences Academic Affairs at UC San Diego. In this role he is responsible for all aspects of academic affairs for faculty and academic appointees in the health sciences, including oversight of appointments, advancements, promotions and related actions.

Currently a professor of medicine, Dr. Ross first joined the UC San Diego School of Medicine faculty in 1992. In 1996 he moved to a faculty position in the Departments of Physiology and Medicine at UCLA, returning to UC San Diego again in 2003. He is a general cardiologist with expertise in echocardiography and is an active clinician in the San Diego Veterans Affairs (VA) Healthcare System.

As a physician-scientist and co-director of the Molecular Cardiology Program, Dr. Ross is recognized for his research on the molecular basis of heart failure. He has published widely on the role that cell adhesion and the cellular cytoskeleton play in heart muscle growth and function. Dr. Ross is also a passionate teacher and is highly involved in all aspects of medical education. He is principal investigator of both an NIH training grant in cardiovascular development, physiology and disease and a summer training program for undergraduate students who are underrepresented in the sciences and have a future interest in pursuing an MD / PhD degree. He is the recipient of the UCSD Vice-Chancellor Award for Equal Opportunity / Affirmative Action and Diversity.

Dr. Ross earned his MD from the University of Southern California Keck School of Medicine, served as an intern at Los Angeles County-USC Medical Center, and as a resident in internal medicine at Cedars-Sinai Hospital in Los Angeles.

He was a medical staff fellow in the molecular disease branch of the National Heart, Lung and Blood Institute of NIH, and subsequently pursued research and clinical cardiology fellowship training at UC San Diego Health. He has served on numerous NIH study sections, as chair of the Research Committee for the American Heart Association Western States Affiliate, and is a councilor of the Western Association of Physicians.